Over the past few weekends, I've been lucky enough to go on a bit of a free-from culinary adventure- testing out lots of new free from products at the BBC Good Food Show, the Allergy and Free From Show and even a few goodies that have popped through my postbox! To be honest, I had been feeling in a bit of a rut before this as I felt like I was eating the same thing, day in, day out! But I am starting to feel excited again at the sheer range of new foods available; with everything from fresh pasta to wagon wheels! So, today I am sharing with you 10 new gluten and dairy free products that you need to know about: some that are already on the supermarket shelves; some to hunt down online and some that you'll need to keep your eyes peeled for!
1.  Isabel's Fresh Pasta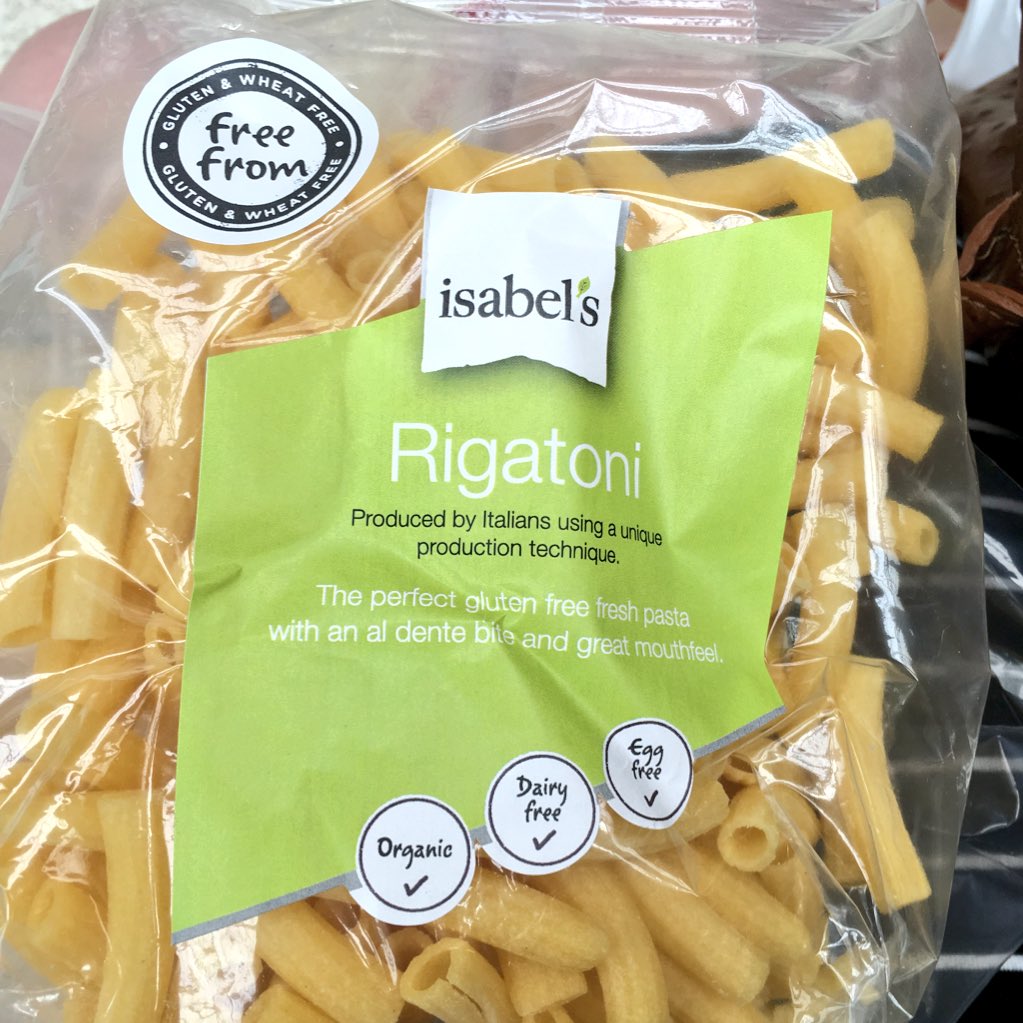 Yes, you heard it right! Isabel's is launching a gluten-free fresh pasta, that is not only milk free but completely egg free too! The result: a pasta that takes a mere one minute to cook and tastes almost exactly like the real thing. Unfortunately, the pasta was exclusively launched at the Allergy Free From show with no stockists yet confirmed. I'm seriously considering starting a petition because I'm pretty sure all of us gluten free folk need this in our lives.
 2. Nutribrex Coconut 
I am already a big fan of Nutribrex (or nutribix as it was previously called) and I love how simple the ingredient list is. Some people complain that it has quite a plain texture but I personally think that's a good thing: you can add fruit, nut butters and anything else you fancy to it! Yet I managed to try their new flavour:coconut and crispy rice  (out later this month) at the Allergy and Free From Show and was hooked! It's much sweeter; meaning it's perfect just with dairy free milk. The crispy rice also gives it is nice crunchy texture!
  3. Well and Truly Tortilla Chips
These crunchy tortilla chips-available at Tesco-contain only natural ingredients; making them not only gluten and dairy free but also contain much less fat than traditional tortilla chips; the perfect partner to hummus or guacamole.
  4. B Free Sweet Potato Wraps
                                                                   Source: B Foods Australia
B Free are probably the most well-known gluten-free wraps on the market but I personally find them too difficult to digest because most of them are  high in insoluble fibre (for example their chai seed wrap.) However, their new sweet potato wraps (which are not yet out in supermarkets; I'll keep you posted!) are perfect for me as they're lower in fibre and the main ingredient is, you've guessed it… sweet potato; which I do really well with! It's a great way to get more vegetables in their diet and I hope this will lead to more brands using naturally gluten free ingredients in their products.
   5. Gozo Cashew Cheese
I actually came across Gozo Deli Cashew Cheese at the Good Food Show and it was another a product that I was really excited to hear about. There's lots of dairy-free cheeses out there but their ingredients are usually highly processed. Gozo Deli have created a  range of creamy, cashew spreads by blending herbs and cashews. It is available at WholeFoods and a variety of health stores across the UK (Find stockists here)
6. Ananda Foods Gluten and Dairy Free Wagon Wheel
Excuse the terrible picture of my chipped nails; I didn't think you'd care once you worked out that 'yes, this is indeed a GLUTEN and DAIRY free WAGON WHEEL.' Please try to remain calm! I found this at the Just V Show- the vegan section of the Allergy and Free From Show. It was £2.50 and quite possibly the best £2.50 I'd ever spent.  It is new product but you can buy it online here.
7. Nana Ice Cream
Now avaliable at Iceland (for a bargain £1.50) Nana ice cream is the first gluten and dairy free ice-cream that is made from completely natural ingredients (the main ones being banana and avocado). Again, it is great to see brands utilising the power of natural foods to whiz up gluten free and dairy free products without a thousand preservatives.
8. Livia's Kitchen Raw Millionaire Bites
One of my Allergy Show finds was Livia's Kitchen's millionaire bites and I'm gutted I only bought one box because these are probably my favourite gluten and dairy free treat (which isn't rammed full of sugar) Made from all natural ingredients, these bites taste exactly like an indulgent naughty treat.  You can buy them at Planet Organic  and Protein Pick and Mix. At almost £6 a box they are not cheap, but they are worth it!
9. Goodness Project*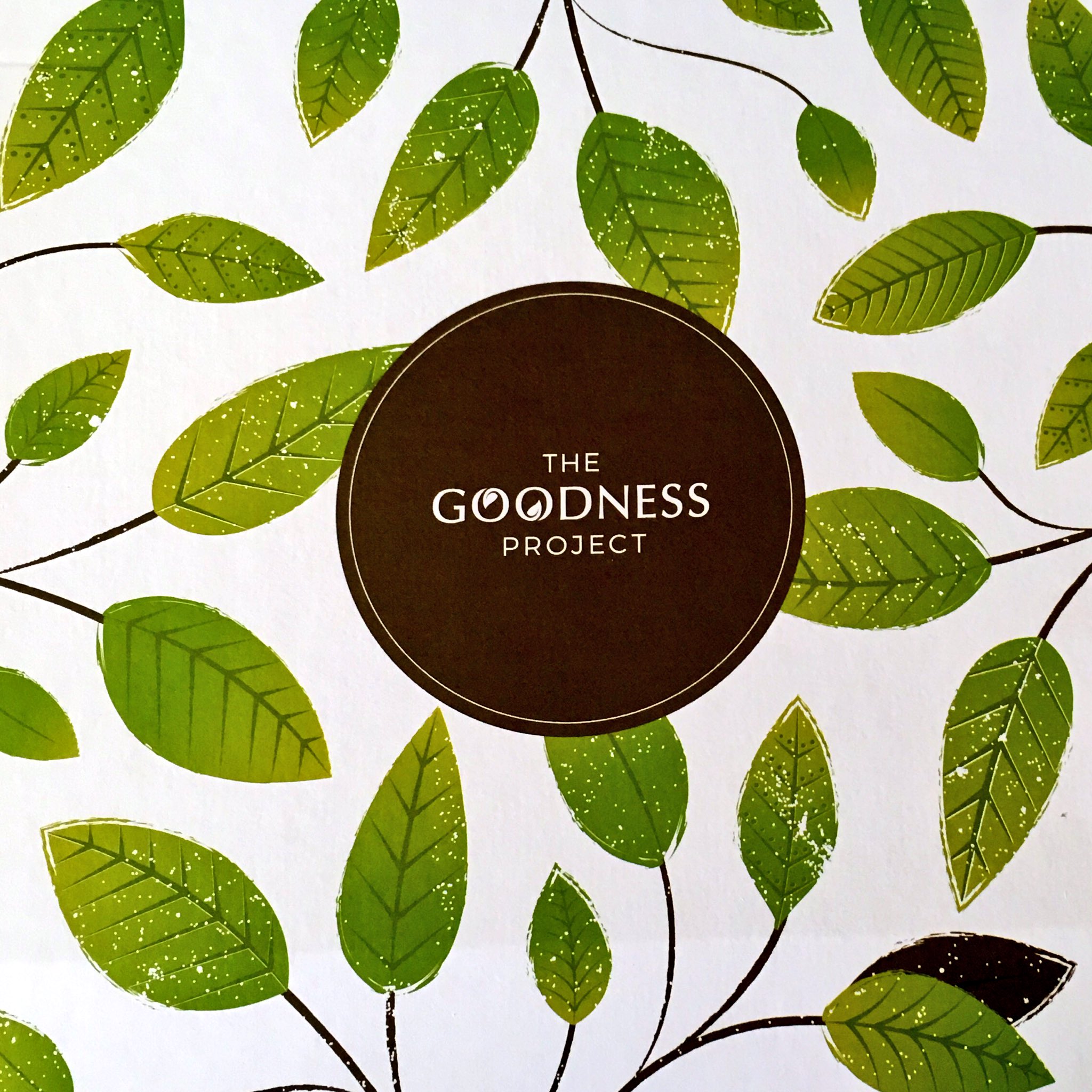 This gorgeous subscription box popped through my letterbox and I must admit I was really impressed! I know there's quite a few healthy subscription boxes now (so many I'm working on a roundup article of the best for HuffPost) but the emphasis on the Goodness Project is natural wholesome foods-my box had a whole range of new brands that I'd never heard off (my favourites being Hippeas – think wotsits but made from chickpeas!). There's 50% off new boxes too so I'd definitely recommend giving them a go!
10. Cheshire Farm Chips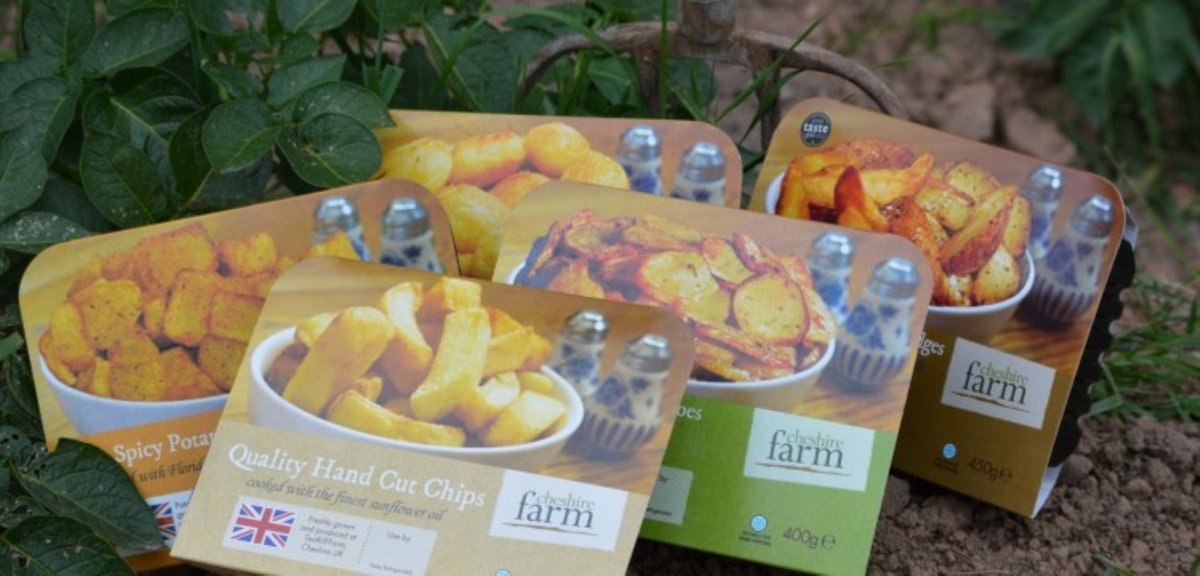 Last but not least are the lovely folks at Cheshire Farm Chips– who I met at the Good Food Show. I actually got a bit of twitter hate when I posted about how fab I thought their range of potato products were- since I was considered 'lazy' for not making my own chips from scratch! Yet, sometimes (like non-free-from folk) we just fancy something quick and easy for dinner! What's more, the reason I was raving about them is the products all come from british grown potatoes (from the farm itself) and contain no added nasties (often simply potatoes, salt and oil!). Available in Waitrose and Spar.
I hope your as excited as me about all these lovely gluten and dairy free products that are new to the market. Which ones are your favourites? Any more new free-from foods I should know about? Let me know below or tweet me @jenbalancebelly