I often see bloggers post about their morning routine: everything from their skincare regime to their breakfast of choice (avocado on toast anyone?) Today's post is a little tongue in cheek but it's my version of a more realistic morning routine. This week I had to go on a school trip (I'm a teacher) and on the journey, I decide to jot down everything I'd had to do that morning. If you are living with a health issue or on a restricted diet then I'm sure you'll know exactly where I'm coming from!
6am. Wake up. As I'm taking a trip to a new place, I've had a frantic night sleep. All sorts of things were on my mind like: 'Will I be able to find somewhere to buy food?' 'Will there be a toilet on the coach?' 'What if my dressing falls off?'  Remind self that I am actually going to London, not flying back to live in China. 6.05: Realise that I've left my carefully prepared lunch out overnight and the chicken and hummus smells dodgy- It's never worth the risk as food poisoning is always on my radar.  Hastily attempt bake the gluten free pittas in the oven and assemble lunch. Consider whether I've gone over board as I have now packed: 2 granola bars, 1 jar of overnight oats, 1 nakd bar, 1 packet of crips,  1 banana, 1 newly assembled pitta, 1 flapjack and 1 bottle of coconut water. This seems an extortionate amount of food (and a lot of oat based items!) since I will be back around 5pm but we've all been in that situation where there's no food to eat!
6.15: Attempt a moment of zen by making a turmeric and ginger tea. Turmeric has now stained all of finger nails and look like I smoke 20 a day. Scrub hastily at worktop surface while husband rolls his eyes at 'another one of your powders'.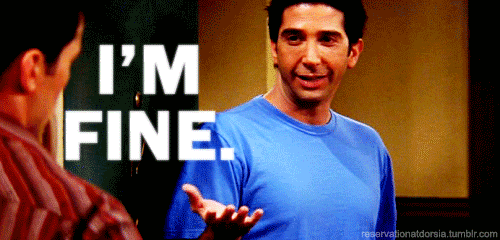 6.25: Obviously, I want to go to the loo before the trip but my body is not cooperating as it is adamant it should still be in bed. Husband does dressing on my surgery wound (romantic!) and now add to my bag: extra dressings, gauze, water spray. Bag is feeling increasingly heavy.  Again remind myself I am going for a couple of hours not days.
6.35 Time to get dressed. As I'm siting on a coach for several hours, I need something comfy and practical- tights are out as they made my dressing chafe if I'm walking for a long time. End up with a pair of loose black trousers which I am hope communicate 'casual professional' but probably scream 'dressy chavy'.
7.00 Leave the house- Check content of my bag 27 times in case I've forgotten something.
7.15 Finally arrive at work and board the coach. Driver announces there's to be no eating on the coach but I'm starving: eat my overnight oats secretely from my bag and end up spilling them on my top. Realise driver probably meant the children and not fully grown adults.
So it's 7.15 and I've managed to stain my fingers, spill food down me and pack a bag that's far too heavy to carry! That sounds about right for me! What's your morning routine like? Hopefully less chaotic than mine!