Although it's only been a few short days since my last post, I found it surprisingly therapeutic to write and chat about my previous experience, so thought I'd give you all another update. If you have no idea what I'm on about, then read my previous post 'Why I am not Doing Great' and then come on back!
So, I Went To The Hospital
I braved my hospital appointment on Tuesday. I was only assigned an IBD nurse this time around because at my last appointment I was in remission. On the way, I basically went through every possible medical scenario in my head: from malnourishment to malaria.from blood loss to B12 deficiency.
It didn't start well. The 'weigh in' which always strikes fear in me, revealed I had lost 2-3kg. I took this almost as a sign that I was literally wasting away in front of everybody's eyes-my body unable to hold to any nutrients-and got myself worked up; questioning if there was a problem with the scales. I am sure that's the first time a nurse has ever had anyone rant about losing weight before.
By the time the IBD nurse welcomed me into the office and asked how I was, I had somehow inadvertently burst into tears. Hospital appointments are rarely just about symptoms but instead a chance to celebrate or commiserate. A chance to praise your body or despair with it. A time where you feel like you've triumphed or fallen. So, yes, I may have cried like a fool much to the confusion of my IBD nurse, but it was tears of frustration and anger that I had only just been bumped down from the specialist doctors to the nurse and it all felt in vain.
Weirdly, none of that happened. Dianne- one of the amazing nurses in the IBD team -had a lovely chat with me and explained that although I had lost a few pounds, none of my results were pointing to anything other than remission. My CRP was still 3, the lowest it had been for a few years, and all the signs were good.
Just a side note- I feel really strongly about the value of IBD nurses and how we should all be entitled to them. You can read my post on why we all need IBD nurses here.
Before I get any comments, I know that blood tests are only part of the picture and I'll be doing another stool test too. But in my case, my blood tests are usually accurate, which led me to ask: what the …(….ponders whether I can swear on this blog; decides against it….) what on earth was going on?
Mom Knows Best
My mom, who had come to the session with me, decided now was the time to share her version of events (I explained that hospital appointments were not group therapy, but she remained undeterred). She explained to the nurse that she thought I was stressed, didn't eat enough and every time I was slightly ill was convinced my Crohn's was back. I wasn't happy!! We all know that using the 's' word is like gold dust to doctors; they latch on to it and all of a sudden can explain anything away. Twenty minutes later, I'd be lectured on everything from booking a spa day to grazing every three days. I left to appointment slight dazed; I'd expected the worst but did I really have any more answers.
Could it really be stress?
So, a few days on, I am no further along in solving my mystery. The day after the appointment I woke up and knew I felt better. And just like that, most of my symptoms seemed to have vanished. I've had a few iffy moments since, but given that, I hadn't had a good day in two weeks prior to that, I am much happier. Had I really got myself worked up over a doctors appointment? Could stress play that big of a part?
It was only after I had hit google that I rememberwrittend wrote a very detailed blog- over 1000 words in fact- explaining just how much stress did affect digestion. (do go give the post a read if you haven't already as you can win a stress hormone testing kit too!)
I've been working from home and finally realising my aim to be a freelance writer. I've started writing for other sites (including Metro UK) and having a ball. But I'm crap at sticking to a routine, constantly checking my email and am always slightly worried if I don't reply to that email or publish that blog, that I'm missing out.
How Stress Can Worsen IBD. Read here.
Was that enough to tip me over the edge? After all, I largely left teaching due to the stress- and I certainly don't feel stressed- but I guess the rushing around, eating lunch at 2 rather than 12, being glued to my laptop is just a different form of it. So, I am trying to take it easy and cutting down on my laptop time.
Trying to Gain Weight
I am also doing my absolute best to gain back the weight. I blogged about how to lose weight safely with IBD, so perhaps the next step is to chronicle my weight gain. This time I am just focusing on constantly grazing to keep my belly full. I am eating a lot of Booja Booja ice cream (my favourite dairy free one) and upping my protein with plenty of chicken and fish.
So, was it acupuncture (and why do people care if it was?)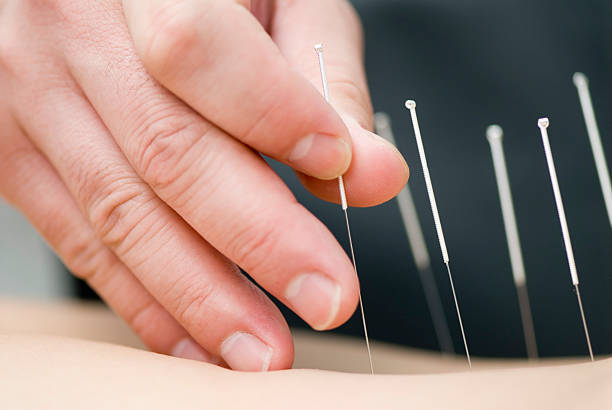 So, funny thing. I've blogged about everything in the last few years. Going Gluten Free. Stopping Meds. Taking Meds. Bone Broth. Sauerkraut. CBT. And nobody's batted an eyelid about whether it's right that it did or didn't work for me. I strongly believe that with the human body, anything is possible. That two people can take a medication; one for twenty years and one have a severe reaction after twenty minutes. That somebody could give up gluten and never have a symptom again and others could find bread the greatest soothing food. So, in this case, I really do believe acupuncture played a part in this. I suspect it triggered things and me stressing prevented me getting better.
I actually went to acupuncture for general well-being and to balance my hormones. My Crohn's has been in remission but my hormone cycle has been a bit erratic over the past few months- nothing worrying but I just thought acupuncture might balance it out, help my skin and just give my body a boost (more about Crohn's and your periods here) I didn't really care if it did nothing for my IBD but the day after both sessions, I woke up in real pain (which I rarely experience). This seemed to last about 6 days after each treatment.
I don't know why. It could well be 'die off' or a 'healing crisis' but I find these a cop out at times. It's easy to say 'Oh if you feel great, that's the acupuncture, but if you feel crap, that's the acupuncture healing you' A doctor wouldn't say 'Oh don't worry, your body's just healing' if you went into an anaphylactic shock, would he?
A lot of people have messaged me saying how amazing acupuncture was for them and I truly believe that too. People have suggested another type or therapist but to be honest, at the moment, I'm too scared. Sometimes you don't realise how healthy you are until you have a flare up and you'd do anything not to go back. However, others have messaged me to say I must be mistaken, and acupuncture couldn't do that. My argument is: if acupuncturist claim that it can be so powerful that it can solve illnesses, sync our hormones and our bodily functions (as mine did) they can't then claim it's very natural and gentle and can't possibly impact the body so strongly in the same breath.
So, for now, I shall be pausing my journey into discovering natural therapies, resting lots and eating more. I am sure that I will be open to explore it once I am feeling a little stronger, but sometimes the best ways to look after our bodies are often the simplest.