I am well aware that I have not posted on here as frequently over the past few weeks. Although I don't expect anyone to have noticed and I know many people take social media and blog breaks, writing is part of my job and therefore it feels like I am super aware of a gaping hole on the site (I'm prone to exaggeration!).
Although I've been really pleased with the response my last two blogs got (a guide to stress and IBD and a guide to Magnesium), I had lots of summer-esque content planned: full of picnics, recipes and travel guides. Yet, about 2 weeks ago, I decided to start acupuncture. It wasn't really because of my Crohn's (which was in remission) but just because I had heard good things so thought it would just help with overall wellbeing. I remember thinking well, if nothing else, it'll make a good blog post!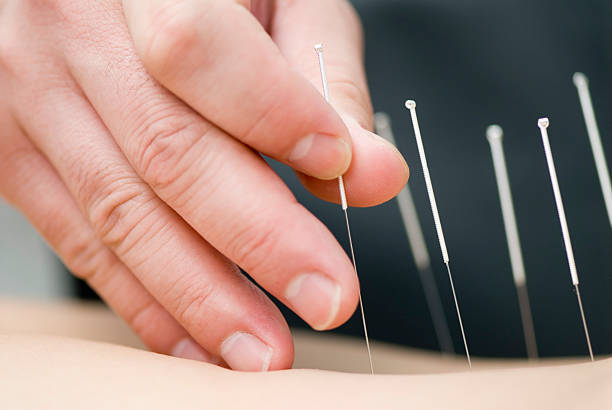 Bizarrely, my Crohn's symptoms have risen to the surface since starting acupuncture. The day after my first session, I felt extremely tired with an upset stomach but had heard that was normal. It went on for about 4-5 days and then, armed with bone broths and lots of supplements, I seemed to get back on track.However, the night of my second session, I woke up in a lot of pain and have not really got much better since. I have heard of a 'healing crisis' but this seems to be something different.
It has been a while since my last flare (in fact, I blogged about it here) and it's so frustrating that it's out of my control. Usually, I find eating well and taking my supplements brings it quickly back into check; but this time it feels different. I truly understand how people feel when they say food doesn't seem to make any difference.
On Saturday, I mentioned on Facebook that I was slowly realising this is my body and I need to accept I will have healthy and not so healthy periods.
Yet today, as I wait for this afternoon's hospital appointment, I can't help but feel frustrated. A big part of my day is connecting with people on social media but I feel have nothing to share. I usually snap my meals and post on Instagram but it lies bare because I don't know what to post (plain chicken breast anyone?) Bemoaning lack of social media presence is really trivial I know, but I am really proud of the growth of my blog, my other writing ventures and photography so it can be very disheartening to feel that you can't do what you love at your best.
Anyway, the point of this blog was to give you a little update. I am off to the hospital now but since it is only a nurses appointment (I was transferred to the nursing team because I was in remission) I'm not sure what the outcome will be. I am not a massive fan of taking more medication than needs to be (my thoughts on meds are in this blog post) and am very happy that I have somehow managed to avoid steroids throughout my IBD journey. However, we shall see what they say and hopefully I will back to my usual content soon!
Want to know what happens next? Read part 2 of my life update here.
Jenna