*This is a guest post written by a fellow IBD Patient. The writer wishes to remain anonymous.*
Just over three years ago, I remember my disease getting worse and thought it was the time join some forums. I was one of those "mild" cases and for years I treated my perianal Crohn's diagnosis as just something that was a causal pain in my arse. Going onto the forums was like a baptism of fire at the time as my eyes began to open to the suffering of others and I learnt about TPN, tubes, prolonged stints in hospital and stomas. I loosely remembered a comment a lady made about vaginal crohn's and thought, "poor soul," but feeling already overwhelmed I concentrated on what I needed to know about – fistulas! Who had them? Did anyone have one in their flower like me? Where were these fistula sufferers?
Fast forward three years later and I am sitting there in the hospital waiting room; actually looking forward to being examined by the gastroenterologist and colorectal surgeon, so they could tell me what was wrong with me down there. You do the normal foetal position on the bed and they begin poking around the back murmuring about inflammation and I couldn't contain myself as I blurted out, " Can you please just look at my front!" and within minutes the gastroenterologist murmurs, "vaginal crohn's?" and the colorectal surgeon nods.
As relieved as I was for someone to finally label what was going on, it didn't actually get me very far. Four months into this journey and so far the colorectal surgeon's specialism is the back end, yet the gynaecologist deals with front issues but not Crohn's and expects that team to take the lead. The GP also scratches her head lost in what she can prescribe. So where did I go from here?
Before I talk about that, let me tell you about the symptoms I experienced that is potentially a mixture of perianal Crohn's also;
vaginal Crohn's: the symptoms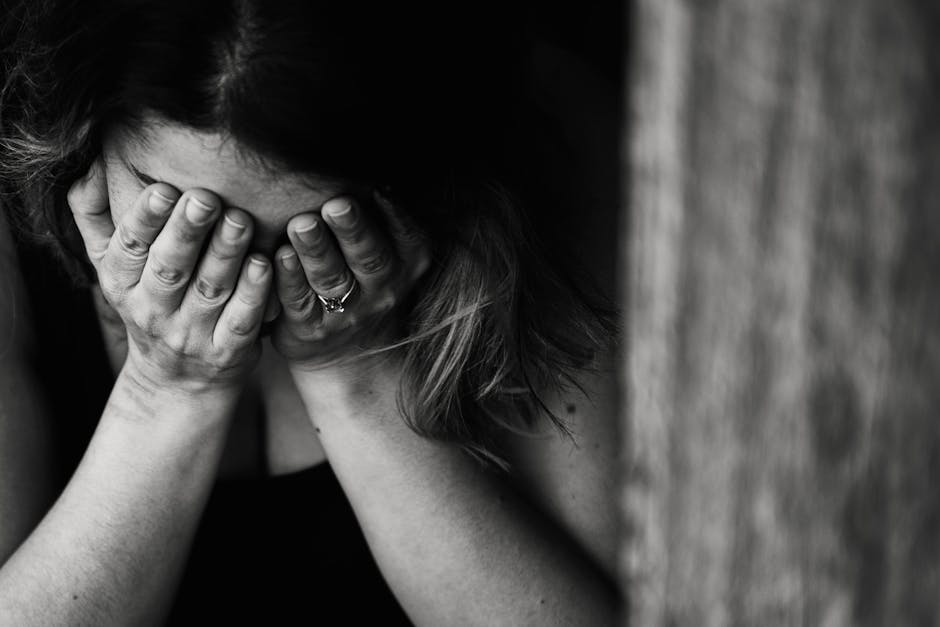 Inflamed, sore tiny blistering skin of the vulva that leak a clear discharge
Abscesses forming in the groin that would not heal
Pubic hair falling out (no more shaving, so always a bonus somewhere!)
Skin becoming thin and discoloured or losing pigmentation
Swelling of the vagina in general
Vaginal fistulas in the labia
Feeling full internally or having a sense of pressure that can make it feel as though something is pressing down on your vagina and making it feel sensitive
Tampons not fitting comfortably or feeling comfortable enough but just out of place
More discharge than normal
Intercourse feeling uncomfortable in general
A feeling of a partial vaginal prolapse
Skin constantly feeling damp and the clear discharge forming crystals on the skin a bit like cradle cap
Skin flaking and shedding in thin layers
Necrosis of your labias
Burning pee – I see comments about the ring of fire…. this beats it hands down! I had no UTI but peeing was a contortionist act and involved a lot of panting and hissing. the pain was so bad I could physically not pee unless I was bursting. with a not so urgent pee, the pain would make me lose all sensation and I would be left with a half-full bladder… until next time.
Useful Reads…
32 Tips for Living with A Fistula
Why IBD Patients NEED Counselling
There. I said it and now I finally feel a bit liberated as I've never written or spoken about it before as embarrassing as it is, yes I feel like I am a car crash down there! But it isn't like this all the time (and rest assured, I still have a (vanilla) sex life when things are calm and not in flare) But I've learnt some important points from my experience:
vaginal Crohn's: what I've learnt
Ensure someone is accountable for the diagnosis – I had a conversation with my gastroenterologist about the lack of support to manage these symptoms and asked who was most appropriate to manage the symptoms. They agreed and they did prescribe me a topical immunosuppressant to apply and it changed my life! It has completely controlled the blisters, abscesses and flaking skin and the general swelling and discharge on the skin. They can also refer you to a dermatologist that can help.
Request an MRI – an MRI for me confirmed I had a pelvic collection and this what was causing the "full feeling" and also caused the partial prolapse feeling. This was rectified quickly through an EUA where they were able to drain this out and the feeling was instantly gone
Ensure your cultures are swabbed – this was so important when choosing the right kind of antibiotic. For me, it was co-amoxiclav due to the cultures being….aerobic or anaerobic (I cat remember which, however this really helped to manage and control the additional discharge)
Do still go to the gynaecologist – shortly after my diagnosis, I began to doubt it. One good thing about going to the gynaecologist was they were able to do my smear and gave me assurance my cervix was still healthy and I had no cancerous cells. They were also able to rule out Lichen's scerisis (another autoimmune illness that if left unchecked could lead to cancer of the vulva)
Request biopsies from the area – my colorectal surgeon did this and although I am still awaiting the results, I am happy if this will confirm their thoughts that it is vaginal crohn's.
Be prepared for surgery – necrosis is the worst bit of my experience. But if you notice your full fleshy labia going incredibly thin, then it does need to be treated and possibly removed swiftly. However, plastic surgeons are fantastic and you would not know the difference – bang! Designer vagina and the other half has not complained.
Drink lots. the more diluted your pee, the better (although I still preferred to drink less to not pee at all!)
I know that not everyone will have all the symptoms I have experienced and this part of the Crohn's chapter has been a quiet, lonely journey. So my last point I could leave you all with is for us ladies to talk about it. I now think about the lady's comment that I passed by and I wished I asked her about this. Even if it was to give her space to talk about it and just offer her a listening ear. That's my biggest regret, but I have to reason with myself and remember at the time, I was seeking answers myself for something else I had going on.
But I wish I knew who she was so I have one person I can really have a chinwag with about flowers. I could have also learnt something from her and maybe picked up her symptoms sooner. I hope for any of ladies who read this, I have helped in some way and can help you to catch these symptoms early, especially if you have perianal Crohns or recto-vaginal fistulas.
Other Blog Posts You Might Like
32 Tips for Living with A Fistula
The Extra-Intestinal Manifestations of IBD You Didn't Know Existed.
I Tried So Many Things to Help My Anxiety- Here's What Worked
Why IBD Patients NEED Counselling