We've finally made it through the other side of winter everyone- hurray! Now that it's getting hot outside, you're probably thinking about where to go on holiday in the summer. I've written a few times about my gluten-free travels; but choosing where to jet off to takes some extra thought when you have your health to consider, and for that reason, I know many might avoid places like Southeast Asia.
There are of course plenty of street foods that you can eat on your travels there that won't make you ill, but as people who have grown weary of what we put into our mouths, finding them can be a challenge. I know how hard it can be to travel abroad when you're concerned about your medical condition, but With that in mind, I've looked into five different street food dishes that are safe for gluten-free travellers so that a holiday to Southeast Asia feels like more of a possibility.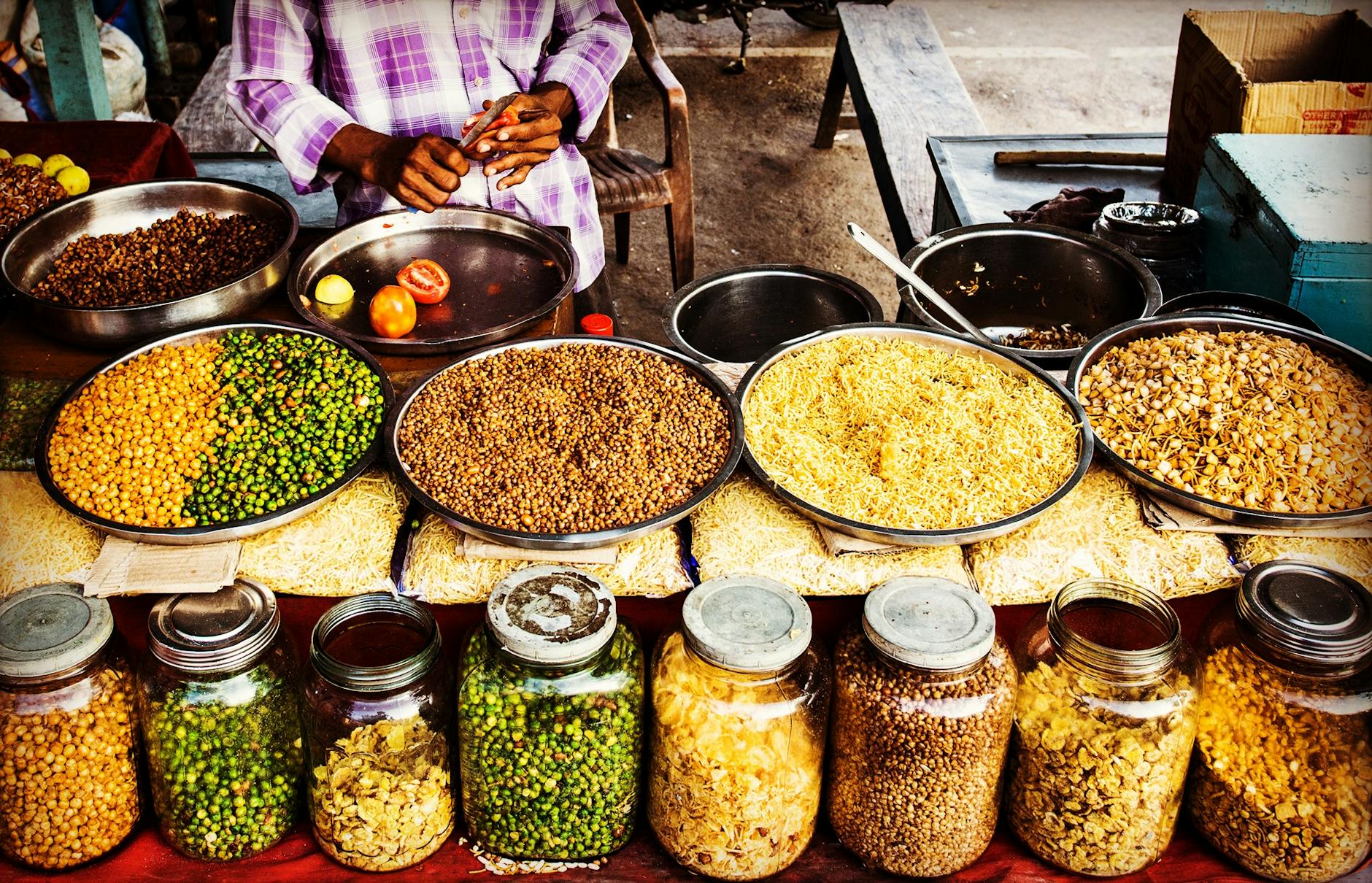 1. Papaya salad
Holidays are an excuse to treat ourselves, but you don't always want to overdo it on the food. If you're in the mood for a healthier option for your lunch, go for a papaya salad. These light dishes combine papaya, carrots and tomatoes with a variety of dressings, from lime juice and fish sauce (more often than not its gluten free) to chilli and garlic. Avoid if you're allergic to peanuts or a bit of spice irritates your digestion. You can always ask to have any of these ingredients removed. If your request gets lost in translation, you can also use allergy cards like these ones.
2. Basil or ginger chicken
A standard dish throughout Southeast Asia is chicken cooked in either basil or ginger, with steamed rice on the side. These foods can actually help settle your stomach if the local cuisine has left you feeling slightly worse for wear. Make sure everything you eat is cooked thoroughly however!
3. Thai Curries
Being in Southeast Asia, there may be the temptation to try out one of the local curries. These are a lot safer than other popular dishes like stir-fries because they tend to be gluten-free, but you should still think carefully before you dig in. Green and Red Thai curries tend to be safe options as they're made from a combination of coconut milk and blended spices. You can also try my own Thai curry recipe; if you're not jetting so far afield!
4. Tom yum
If you're in the mood for something quick and easy while exploring the streets of Southeast Asia, tom yum is a great dish to try out. This soup uses lemongrass, lime leaves and some spicy galangal, none of which should hinder your digestion while away from home. This is one of my favourite dishes- it's so delicious and usually dairy free.
5. Sticky rice
Rice is a standard side for a dish in Southeast Asia, but you can always have it on its own if the main doesn't look appetising (or safe for your illness). It can even be transformed into a dessert if you're looking to treat your sweet tooth. Vendors add a sauce made of coconut milk to the dish and top it with fresh fruit, so it's safe for you to eat. Don't worry if you hear this rice referred to as glutinous rice, that's just its official name. It doesn't contain any gluten!
You shouldn't let a disease or intolerance stop you from visiting Southeast Asia or anywhere else for that matter if there are ways to work around it. Making sure you pack plenty of spare medication (just make sure it's in its original packaging to avoid any issues!) along with details of the nearest hospital and a safe supply of your own foods for the journey.
By educating yourself beforehand about how to stay safe with your condition and exercising caution when eating food, you can still enjoy everything that the world has to offer. If you've ever been to Southeast Asia and tried a dish that deserves a place on this list, let me know about it in the comments!