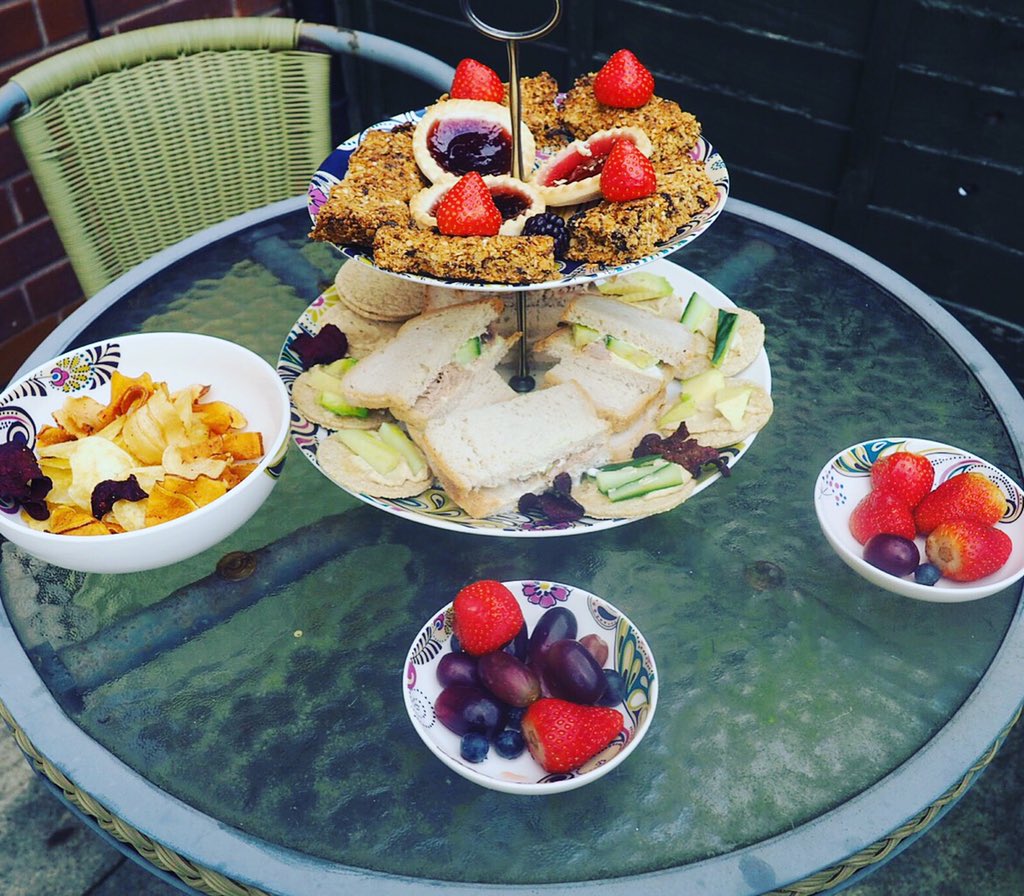 Today I'm going to share my recipe for gluten and dairy free afternoon tea– with a slight festive twist which makes it a lovely alternative to a Christmas buffet or heavy meal. This was my first attempt at gluten and dairy free afternoon tea and I'm really pleased with how it went. I also managed to show off my lovely cake stand from Denby. Here's how I created my afternoon tea.
The Sandwiches
I used BFree Gluten Free Bread and a range of toppings- I tried to keep these healthy as possible so I did tuna&cucumber; chicken and hummus; chicken and goats cheese and avocado and cucumber. I used Pure dairy free spread and vegan mayo.
I also made mini oatcake snacks: I used Nairs gluten free oat cakes and topped with hummus and avocado. These went down a treat.
The Cakes
Naughty confession- I couldn't be bothered to make Jam Tarts so I bought them from Tesco's free from range.
I made flapjacks using The Sweetpea pantry Super Oat Flapjack Mix * from The Food Market– you can buy lots of natural and organic produce here; I'd really recommend it. I also added in some cacao nibs into the flapjack mix for extra sweetness- and a great source of Magnesium and Iron too!
The Snacks
I served vegetable crisps as a healthier alternative to regular ones.
I added a bowl of strawberries and blueberries for guests to snack on and to add some colour to the platter!
I hope you like my gluten and dairy free afternoon tea suggestions- it doesn't have to be difficult to create a lovely festive spread!