I love sharing my top sleep tips but given the sticky temperatures lately, I thought I'd focus on how to get a good night sleep during hot weather. With the hot weather impacting our digestion (more on that here), it can also make it much more difficult to nod off! Sleep is so important for our overall health so I thought I'd share some tips that have worked for me….
Use Fans
This one is kind of obvious, but it still needs to be said! There's nothing better than a cool breeze blowing on you while you're trying to doze off. You can even try placing fans near the window backward so that they push warm air out. Another tip is to place a plate or bag of ice in front of a fan so that the air is chilled as it blows towards you- bliss!
2. Get a Cooling Mattress Topper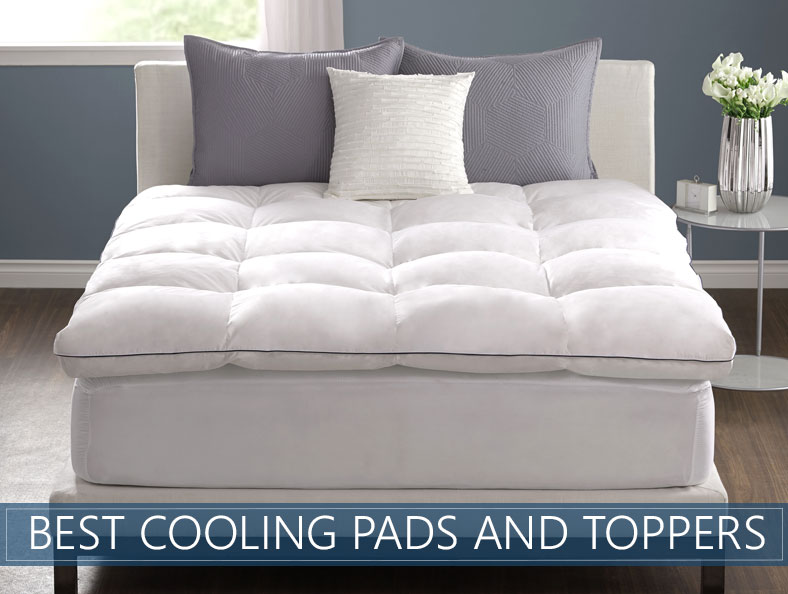 Cooling Mattress toppers can be one of the best investments you'll ever make. Not only are they extremely comfortable, but they also can keep you at the right temperature all night long. As a bonus, they conserve energy! For a list of the best cooling mattress toppers, check out this overview from SleepAdvisor.
Try Changing Sheets
Sometimes you're sleeping on sheets that are the wrong material, especially for the type of season you're in. Flannel sheets can be great for the dead of winter, but they're not so much when it's 30 degrees! This is even more important for those of us with IBD as night sweats are common.
Try using sheets that are extremely breathable, and avoid the silks and satins to make sure you can stay cool at night. Cotton sheets are best, particularly Egyptian cotton. Try choosing sheets that are both light weight and light in color for maximum coolness. As a bonus tip, you can even try using a mister to make your sheets damp, or putting your sheets in the freezer for a few minutes before you make your bed. It's the cold equivalent of taking warm sheets out of the dryer.
Get some Peppermint Oil
Essential Oils have been used for thousands of years to treat any illnesses from a headache to an upset stomach. I drink peppermint tea daily but didn't know it was also used for high temperatures— you simply put a few drops onto a napkin or towel that is damp (you can also put some coconut oil down too so that the peppermint doesn't "sting") — and blot it on your forehead, arms, legs, or back. Because of its cooling properties, peppermint is an extremely effective way to cool down at night on a particularly hot evening, according to livestrong.com
Wear Proper Clothing
Proper clothing is as important for sleep as it is for a workout. Try wearing clothing that's loose, and not clingy. Lighter colors are better, and fabrics that retain moisture are also best.
Invest in a Cooling Pillow
One of my favourite things I have tried for getting a good night sleep is Hyde and Sleep's pillow which has a soft side and a cooling side. A cooling pillow was pretty much my life saver during the heat wave as I really struggle to sleep when hot. I would strongly recommend investing properly in a comfy pillow as it can make such a difference to your sleep!
Take a cool shower before bed
It'll help cool you down and cold showers actually have more health benefits than hot ones!
Drink a glass of water
8 ounces of water before bed will also keep you hydrated and help regulate your body's temperature. Don't drink too much, though, or you'll be making trips to the bathroom all night long!
Unplug all nearby electronics
We all charge our phones, laptops, and tablets, while we sleep— but these devices emit heat, and so does the electrical connection. Try charging them during the day, or at the very least, moving them to another room while you snooze. I have been charging my phone downstairs as I sleep and find it really helps (and stops me grabbing it when I wake up to go to the loo!). Of course, the one electronic that you need to leave plugged in is your sleep monitor. It can tell you if everything you've done gave you a better night's sleep, with suggestions on what you can do in the future. I recommend S+ by Resmed, and you can read my review of it in this post.
By changing just a few simple things about how you sleep at night, you'll be able to stay cool, prevent waking up throughout the night, eliminate sweating all over your bed-sheets, and wake up much better rested and more refreshed the next morning. I'd love to know your top tips for getting a good night sleep?
This is a collaborative post…