You'd think that as a health blogger I'd eat vegetables all day long; for breakfast, lunch and dinner. However, I have something to admit to my readers: I struggle just as much as the next person to get my 5 a day in. The reason for this is a bit more complicated- while I am well aware of how crucial fruit and vegetables is to my diet; my gut is not always appreciative of my efforts. The relationship between our guts and fruit and veg is a tricky one: on the one hand, veg contains all kinds of fibre to help keep our bowels healthy and prebiotics to feed our good gut bacteria. Yet, as many of you might experience- a sensitive or inflamed gut can react to too much of this at once; causing issues. If you've ever felt your gut symptoms worsen after starting the week with huge bowls of salad for lunch then you're probably nodding along here.
It's frustrating and makes many of us assume that we can't eat fruit or veg altogether (I've seen so many say this; like it's an allergy) but even if you are restricted on perhaps on a low residue or low fibre diet (commonly prescribed to IBS-D or IBD patients to limit fibre) it's vital to try and include this food group in some way and there's still plenty of ways to sneak them into your diet. As someone who has experienced this myself (and also has to be very careful of high fibre) I thought I'd share my top tips for incorporating fruit and veg into your diet.
1.Understand the difference between soluble and insoluble fibre. The first type of fibre is much more gentle while the second tend to have a, ahem laxative effect and can be abrasive. Therefore I always suggest people begin with soluble fibre vegetables; many of which are allowed on a low residue diet if cooked properly. This image may help (but note sweet potatoes/courgette are largely soluble fibre once peeled)
Source:www.baypins.com
The above are examples of soluble fibre choices to try to experiment with. If you are on a low residue diet, Web MD suggests the following soluble fibre fruit/veg:cooked apples, carrots, squash (no seeds), skinless and seedless cucumber, avacodo and pumpkin
2. Introduce vegetables one at a time to help figure out the issue. Because we tend to eat several times of fruit or vegetables together, it can be difficult to isolate issues we have (whether it be with fibre content, FODMAPs or others). To avoid this, I would recommend introducing new vegetables slowly, with well-cooked small portions. Use cooked apples to make my gluten free apple crumble or mix sweet potatoes with regular potatoes to make my gluten free and dairy free fish pie.
3. If you can't eat it, juice it. I am a massive fan of juicing and it can be a great way to get the goodness of vegetables you can't tolerate (for me; it's spinach even when cooked and blended; my tummy is still not happy!). Remember, juicing is not blending- you get zero fibre so it is great for quick and easy digestion- resting the colon. You can read my guide to juicing for your gut here.
4. Supplement It. I am not a big recommender of supplements but I came across a product from MyProtein that looked interesting to help increase vegetables into your diet. As you may know, the colour of a vegetable represents the antioxidants it contains (hence why we're supposed to eat a rainbow, and no- skittles don't count!) I noticed most of my vegetables tend to be orange (squash, carrot and sweet potato) or green (cooked apple, cucumber and celery juiced) so felt I might be missing out on a range of antioxidants. I ordered this purple veg blend* from My Protein to experiment with- I'm still playing around with the right amount for me but it's a great idea if you want to get a specific type of veg/antioxidant into your diet (they do a whole range- red, green etc and they're low in fibre).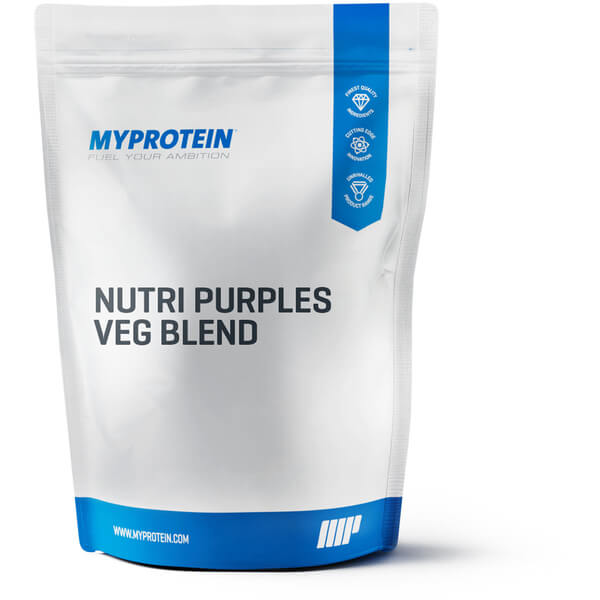 5. Mix in peas. Peas are everywhere at the moment; I can't eat too many of these but they're a soluble fibre and considered low residue when cooked so many can. However, I have found other (and frankly a lot more tastier ways to get them into my diet). Firstly is Waitrose green pea pasta, which is literally made of peas. (And surprisingly tastes like pasta too; unlike spiralised pasta!)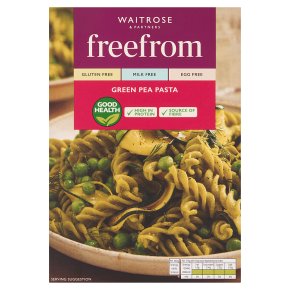 This pasta alone is high in fibre so I have been adding a tablespoon to my regular gluten free pasta- it doesn't affect the taste but means I get a little more goodness without impacting my gut. My next new snack is Yushoi snapeas; which are around 70% peas. I know these aren't as good for you as eating fresh peas but they've replaced my regular crisps- they're baked and the lightly salted range are gluten free too!
6. Break It Down. If you find a certain fruit/veg hard to digest, looking at the texture of it helps. When you look at celery; you can see how stringy and tough it is- it's no wonder your intestines might need to work harder to break it down (nevermind your teeth!) . Yet a mashed banana is much softer and the food is broken down.
Blending can work the same way- it breaks down the food particles to a certain extent and while not removing the fibre- it makes it a more easily absorbable form. My favourite blending is smoothies- I've put one of my favourite recipes below, but you can also blend for vegetables into hummus or pasta sauces.
Digestive support smoothie recipe
Cooking food well, spiralising and grating can also all help with this. Thanks for the advice from the Healthy Living with IBD forum group on this one! Bex suggests grating carrot into burgers or mince while Alwine adds grated courgettes to pancake mix. These foods can act as a kind of 'buffer'- I personally rarely eat fruit/veg without a buffer (except with juices or smoothies)
7. Snack happy. If you find it tricky to add fruit and veg to your main meals, start with snacking. My own work snacks include Nakd Bars, Homemade Humus and mashed bananas on rice cakes.
I hope that gives you some tips on boosting your fruit and veg intake- remember to work with your body and do what's best for you. It can be really frustrating but it is better to eat a small amount that digests properly than a large amount that irritates your colon. Like anything, practice makes perfect- and as you go on you will often find your body becomes used to the higher fruit/veg and you can experiment a little more!